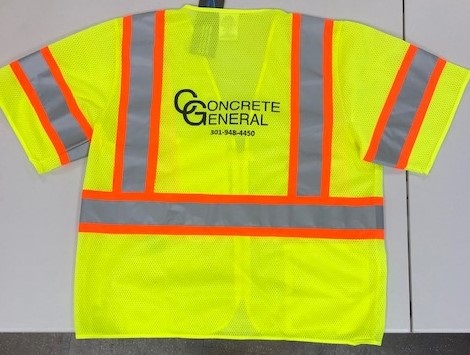 Safety
It is the policy of CGI to:
Maintain a safe and healthy workplace
Promote a positive attitude towards safety
Commit appropriate and sufficient resources to protect and support company safety efforts
Practice "Crew Resource Management" and ensure that each employee understands that they have the obligation to stop a job/task to prevent an unsafe incident from occurring
Provide industry leading training to our employees to better educate them how to comply with all safety regulations
Assure timely and thorough reporting and investigation of all incidents that cause damage or harm
2019 Maryland Transportation Builders & Materials Association Safety Awards Banquet
On April 12, 2019, MTBMA hosted the 7th Annual Safety Awards Banquet.  MTBMA's Safety Awards Banquet demonstrates the importance our members and the association place on workplace safety and health.  The banquet recognizes a supervisor who cares about his/her coworker's well-being by promoting safety on the job while also providing an accident free performance during the 2018 calendar year.  https://mtbma.org/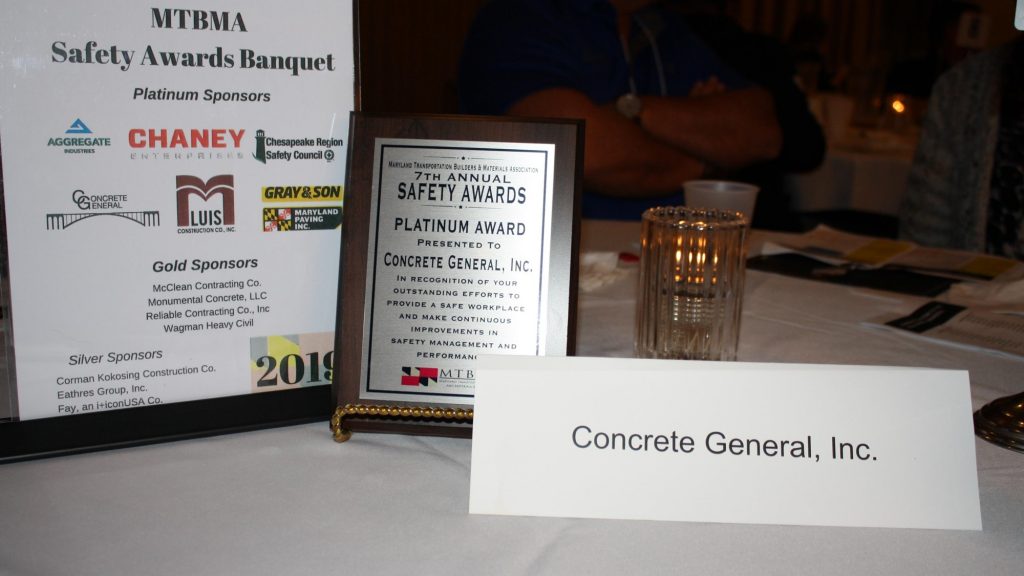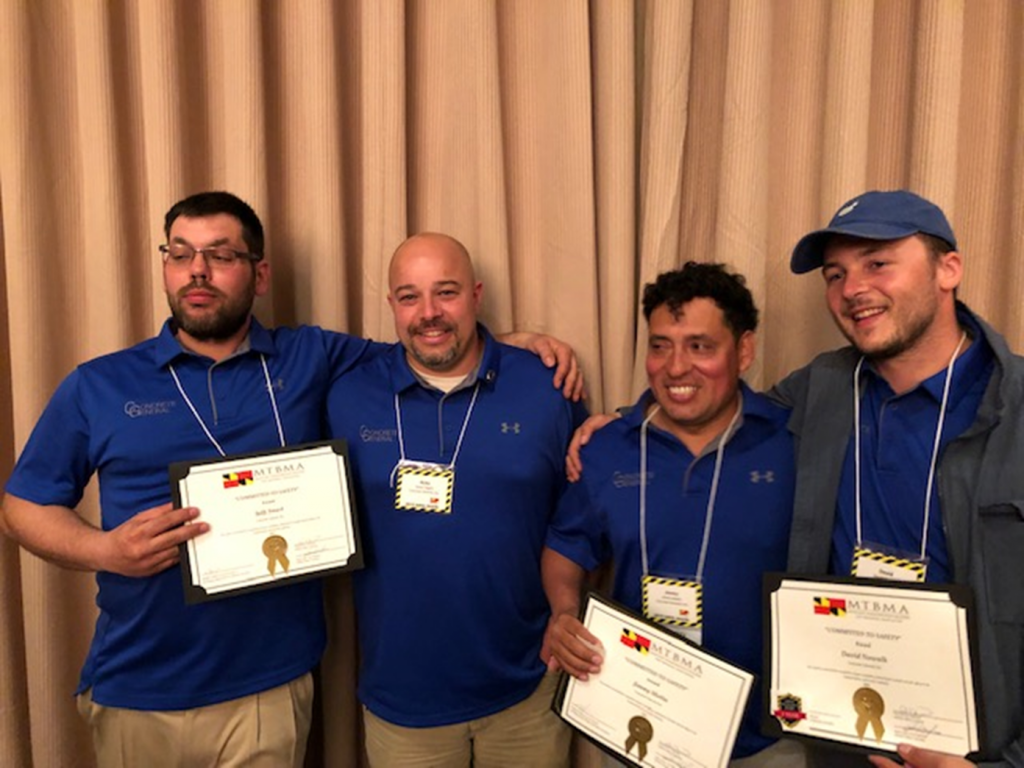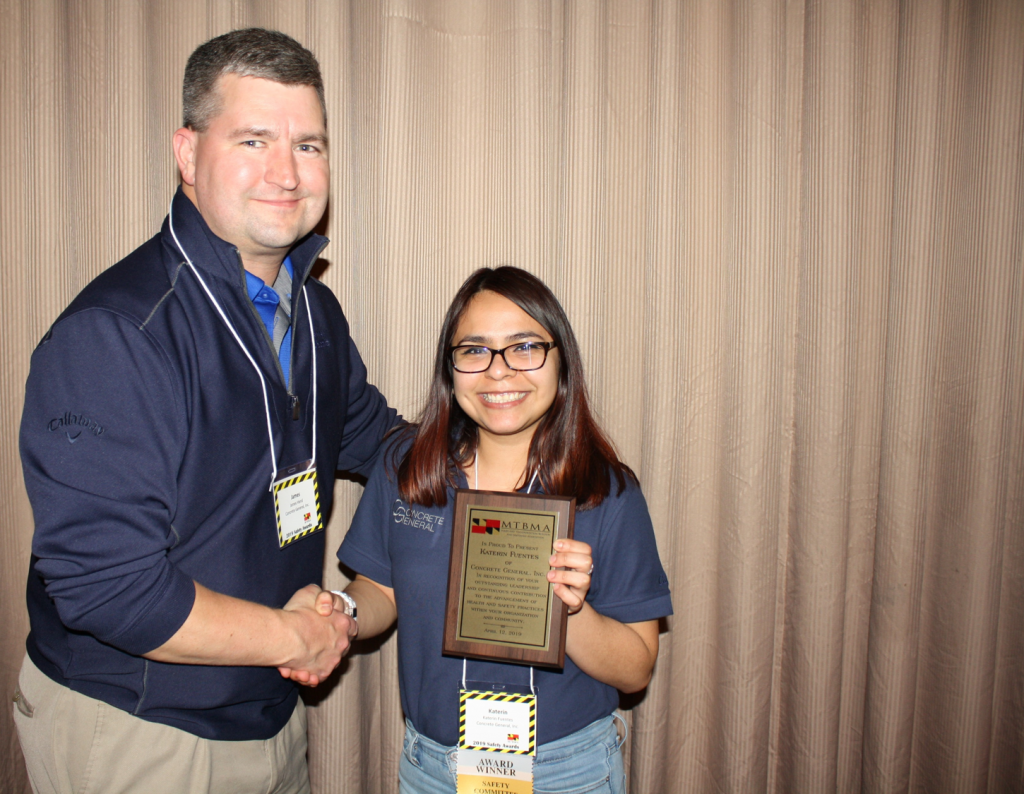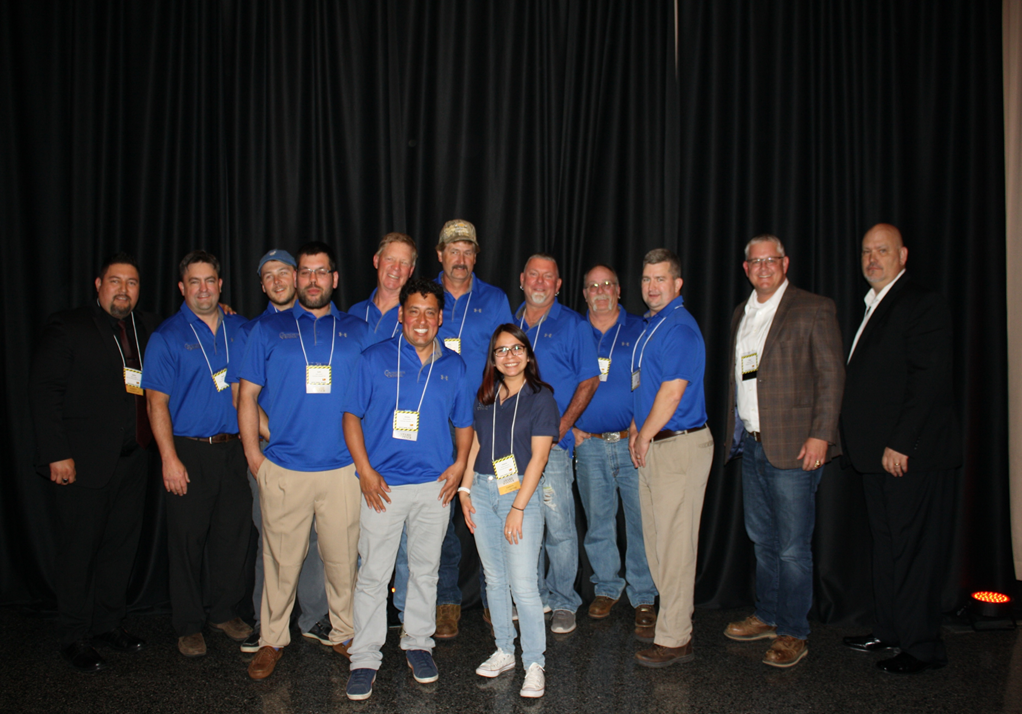 2019 Safety Award Gifts
Concrete General Inc. has "begun delivering it's 2019 Safety Award gifts which were construction style backpacks. They've included several items in the backpack along with the 811 Bandanas (Buffs), Color Code Cards, and The Damage Prevention Guides. The crews loved the bandanas".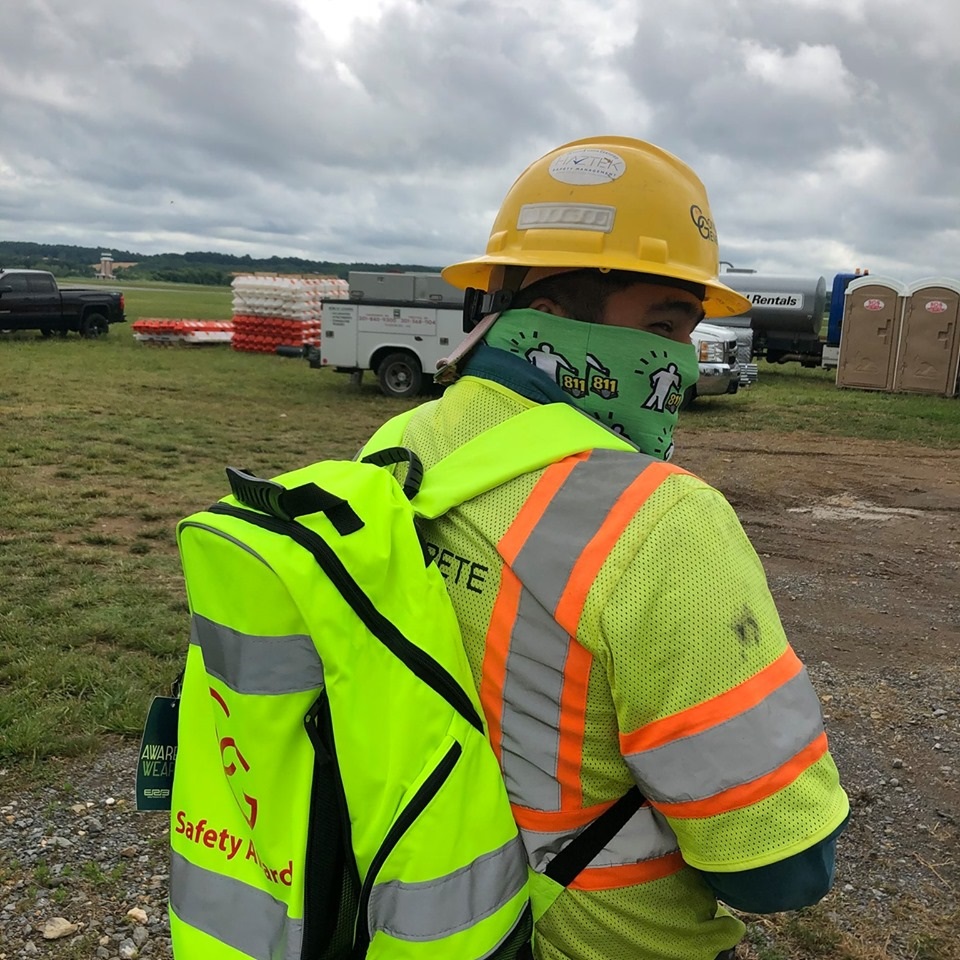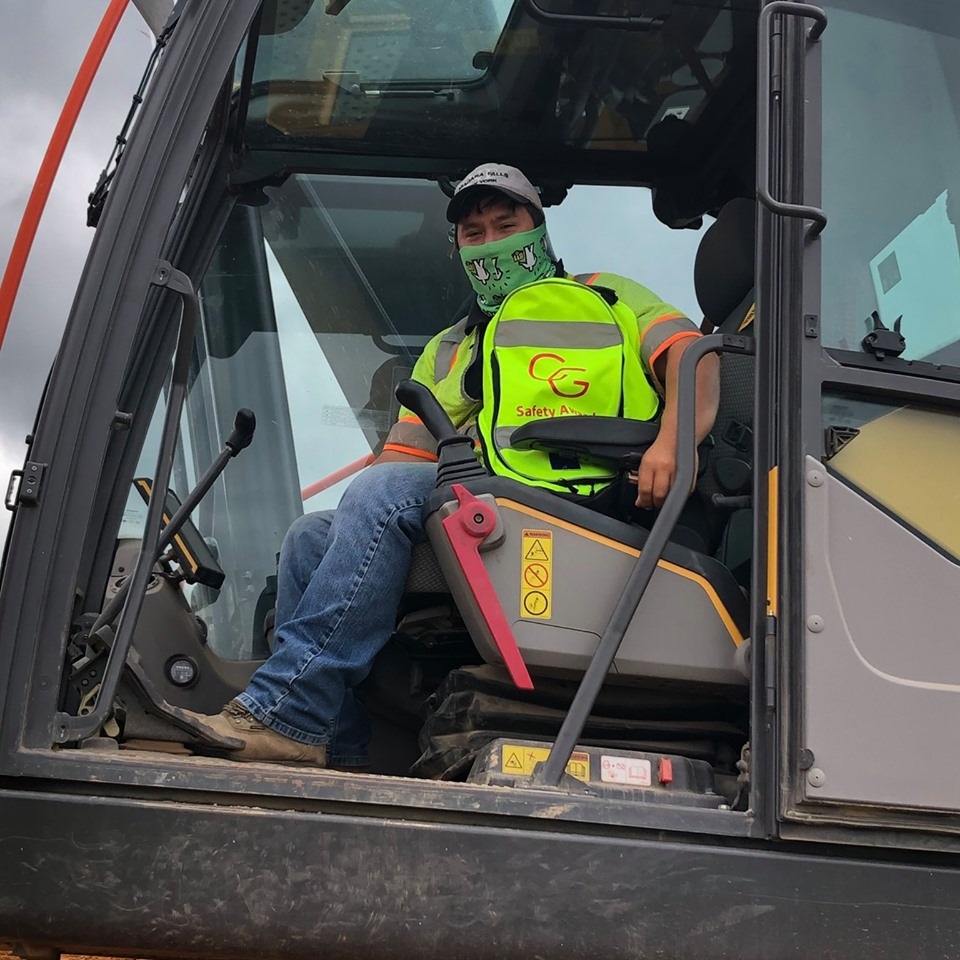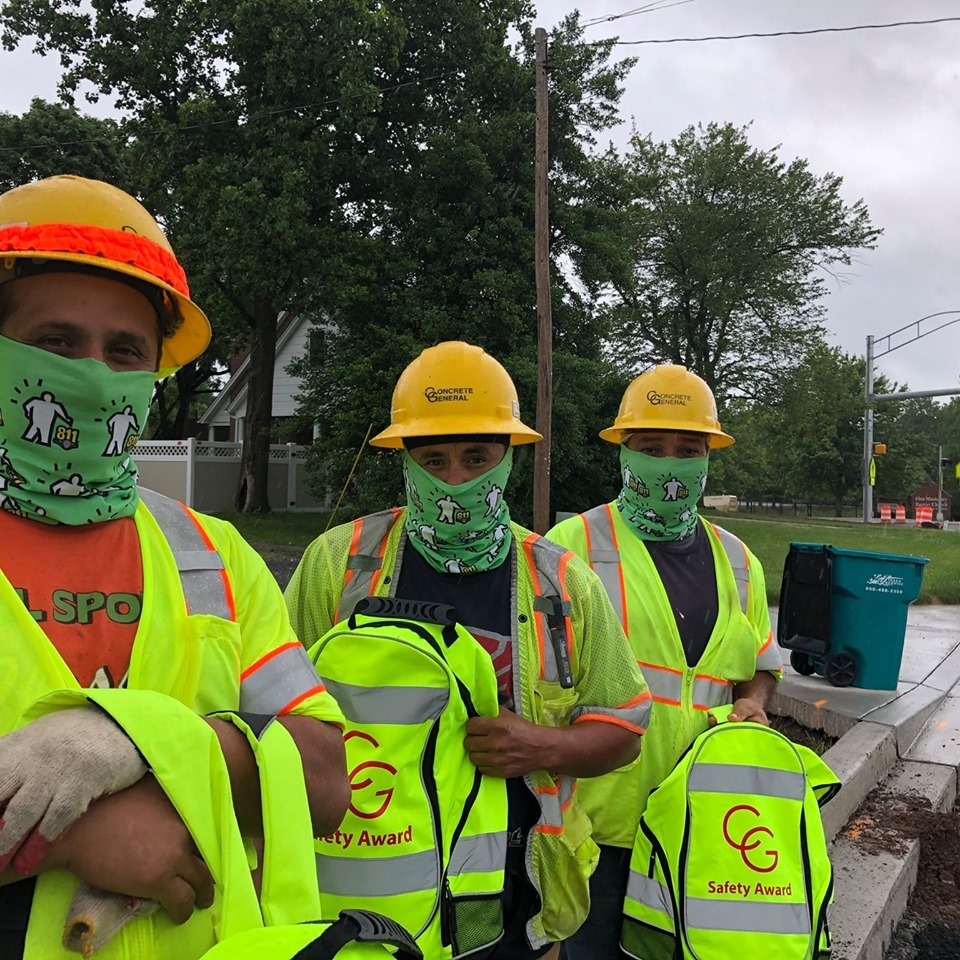 Respiratory Protection Program
Concrete Generals most valued asset is our worker and their health and safety. With the recent findings of the cancer causing crystalline silica found in concrete dust, CGI has stepped up the company's respiratory program for each worker: Medical and Work History Questionnaire Medical Exam: Chest X-ray, Pulmonary Function Test, and Tuberculosis (TB) Test Qualitative Fit Test Issuing of personal respirators Performing air monitoring and air sampling of work areas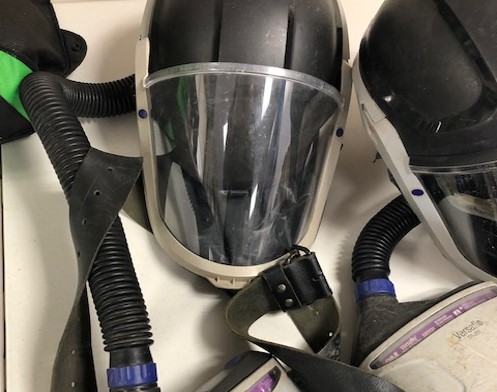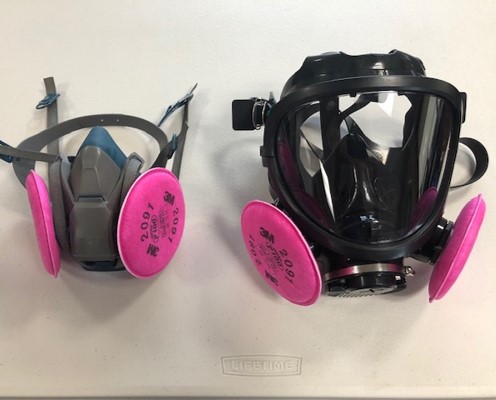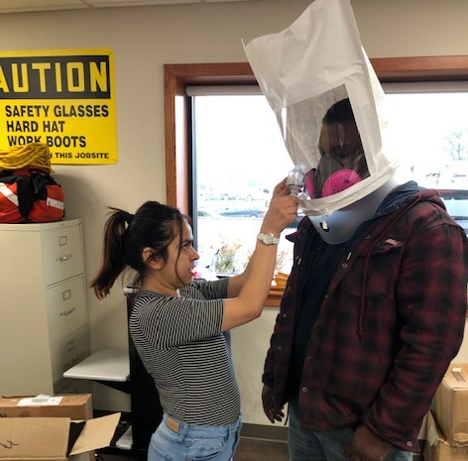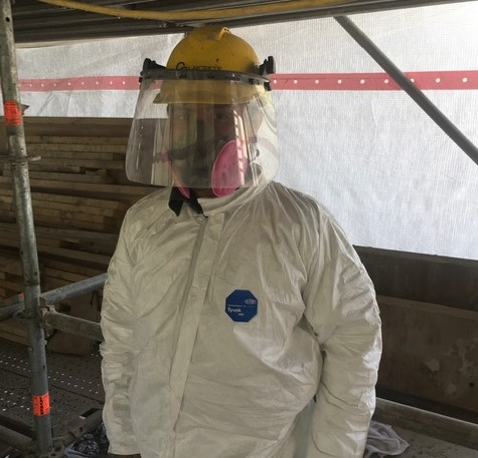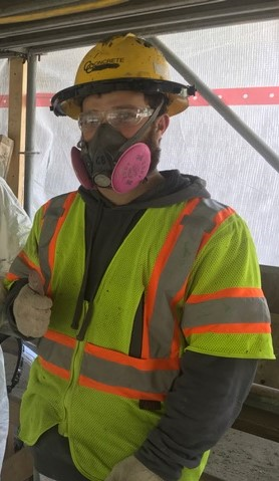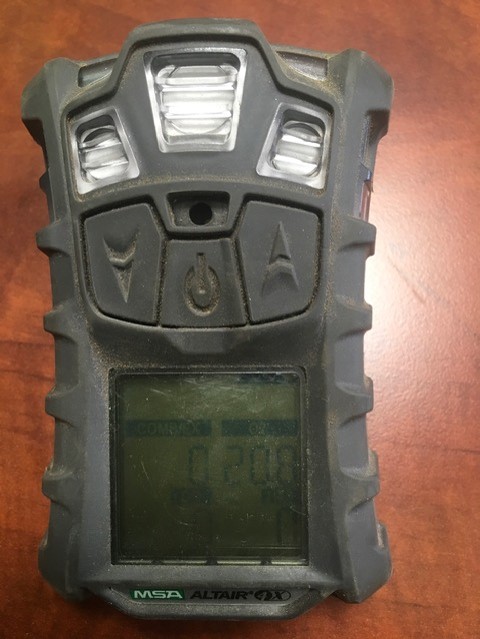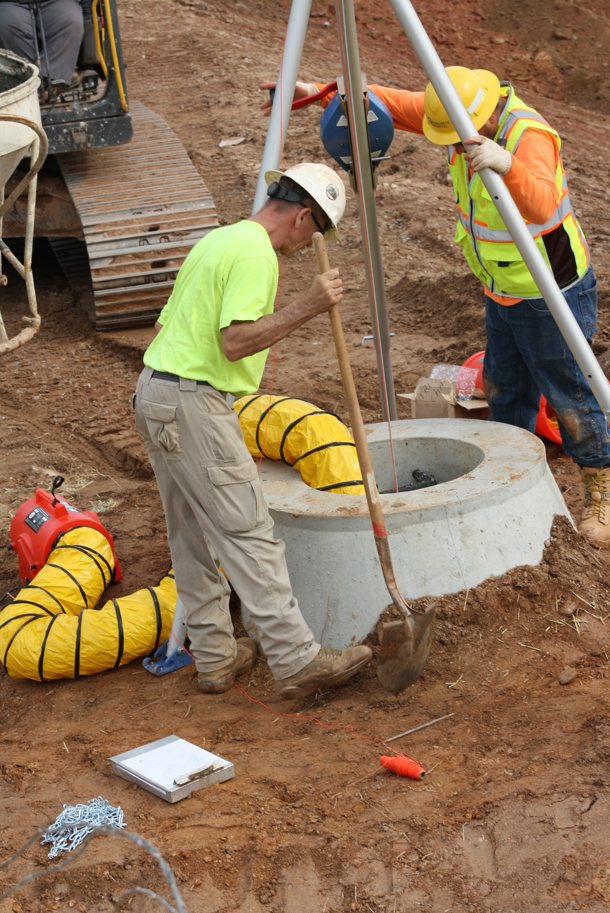 Winter 2020 Haztek Safety Management Training

MTBMA Yearly Safety Awards '2022'
Concrete General represented by our leaders that continue to have an outstanding Safety record.